The Greenall family constructed the Riding School and outer stables in the latter part of the 19th century. Equestrian training for Lord Daresbury's prize-winning horses would have taken place inside the Riding School. With the surrounding buildings used as stables for the family's many horses.
During the War
However, following the sale of Walton Estate to the council in 1938, this all changed. With the onset of war, the Riding School was used to house ancillary fire engines, while troops billeted in the stables for the duration of World War II.
After the war, the buildings were used for storage by estate workers and slowly fell into neglect, becoming unsafe for use. It stayed in this derelict state until 2017 when it underwent a complete restoration.
The Stables – a perfect space
Now, the space is perfect for all kinds of events. Indeed, since its restoration in 2017, the Stables has hosted monthly artisan markets, cinema nights, indoor ice skating, roller skating and food festivals.
If you'd like to use the space or have an event idea that you'd like to speak to us about, please contact us. We'd love to hear from you.
space for hire
The Stables at Walton Hall and Gardens are home to a variety of our treasured partners. From a café to Art schools, we have it all. If you'd like to make an enquiry about using this space, contact us today.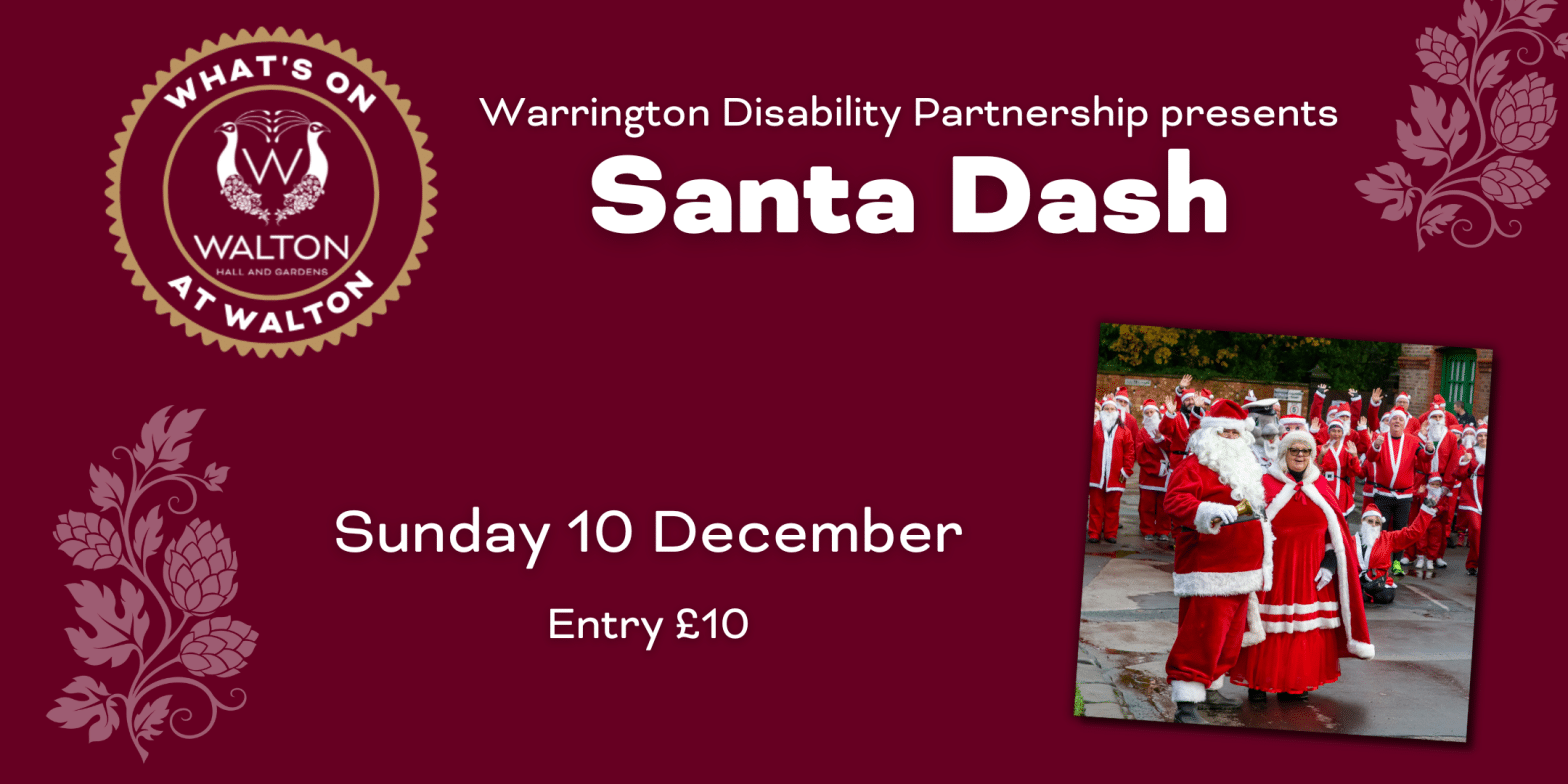 It's the return of Warrington Disability Partnership's Santa Dash, which will be coming to Walton Hall and Gardens on Sunday 10 December. Have some festive fun and help to raise funds for Warrington Disability Partnership by […]
Cost of Entry: From £10.00