Join the rangers and our three beautiful alpacas – Jim, Topaz and Mally – for a unique opportunity get up close to these amazing animals. Our alpaca walks start off with a brief talk about alpacas and introduce you to our three boys. The rangers will then demonstrate how to catch the alpaca and then we'll take them on a walk around the park with opportunities for photographs and plenty of treats for the alpaca!
Booking alpaca walks
Children
As our alpaca can be unpredictable so we can only allow children aged 8 and over on these walks. If your child is aged between 8 – 14 they will require an adult to walk with them to help, this is at no extra charge to you. If you are booking a walk for a child you may also bring an additional adult to take photographs.
Adults
One booking allocates one of our alpaca. You may bring one friend with you to take photographs but no more as alpaca don't like large groups of people.
Group and weekday bookings
Most of our scheduled alpaca walks take place on weekend mornings and on weekdays during school holidays. If we have any available dates they'll be available to buy online – we do run as many walks as we can.
Our regular walks are linked below – book quickly to avoid disappointment.
Gift vouchers
If you're looking to surprise someone with an Alpaca Walk as a gift, then why not treat them to one of our gift vouchers? The vouchers enable the recipient to book in a walk on a date and time that suits them with the vouchers remaining valid for a year, so there's plenty of time for them to choose from.
Once purchased, our team will email you a copy of your voucher within two working days so you can email or print out ready for gifting, so our vouchers also make for a great last minute gift idea too!
Private bookings
You can book our alpaca for private sessions for family and friends, community groups and anything else you can think of. Please note a private session costs £90.
You can bring more than three people to share the alpaca walking but we will assess each group on an individual basis as the alpaca will not like to large a group! For group booking enquiries, email [email protected].
Jim
Don't tell the other alpaca, but Jim is our favourite! He began life at Walton as a grumpy soul and was the most likely to have a quick kick. However, after spending a lot of time with him, he's now the most friendly alpaca who loves attention! Jim's favourite treat is carrots – he can see very well in the dark!!
While Topaz is the prettiest alpaca, Jim is the scruffiest! He's always mucky and muddy, and his fringe always looks flat. Show alpaca are meant to be a solid colour, and Jim has a ginger stripe on his neck. He also has chunky legs!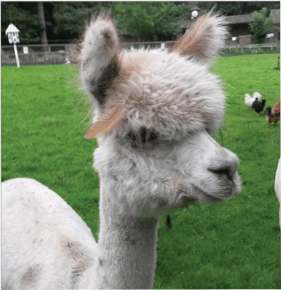 Topaz
Topaz is the leader of the group and the most confident and prettiest alpaca with beautiful long eyelashes. On our alpaca walks, Topaz likes to take the lead. However, he can also be very cheeky and will push in and steal treats from his chums. His favourite treat is cabbage – what a strange chap! Topaz is the alpaca who's most likely to show his displeasure and is the only one of the three who will spit when we give him treatments such as injections or vitamins!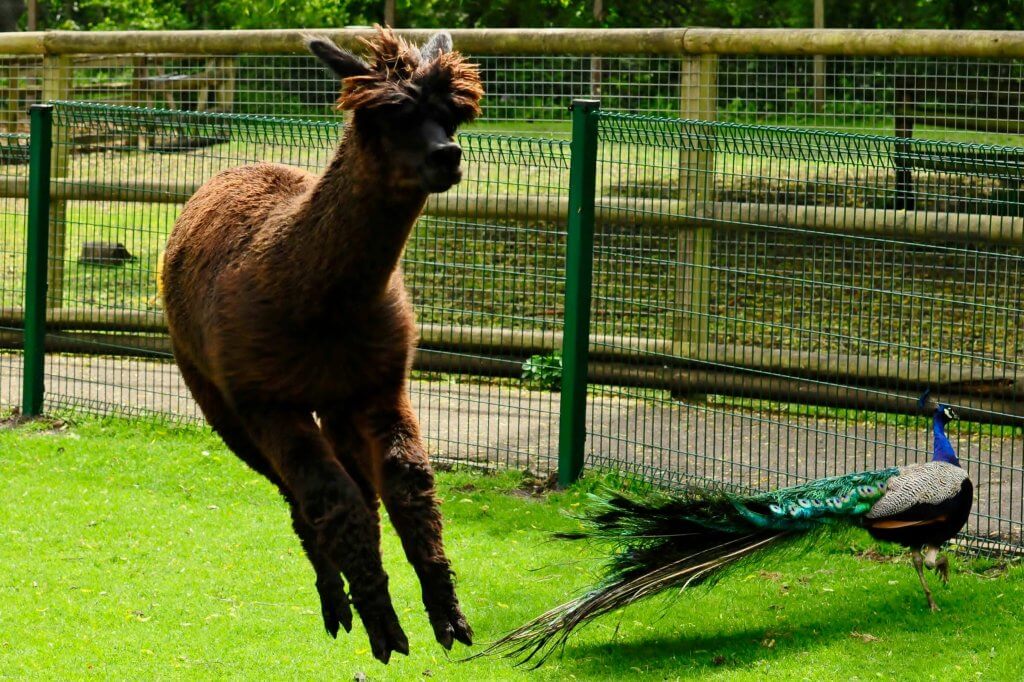 Mally
Mally is the loner of the group and tends to be somewhat nervous. He's a fussy alpaca and so far will not take treats! Because he doesn't like treats, it makes him harder to train and get used to human contact. So while Topaz and Jim come and accept treats, Mally hangs around at the back, watching. However, once he's on a lead rope, he's a very laid back alpaca and seems to enjoy being walked by our more nervous students or those with additional needs.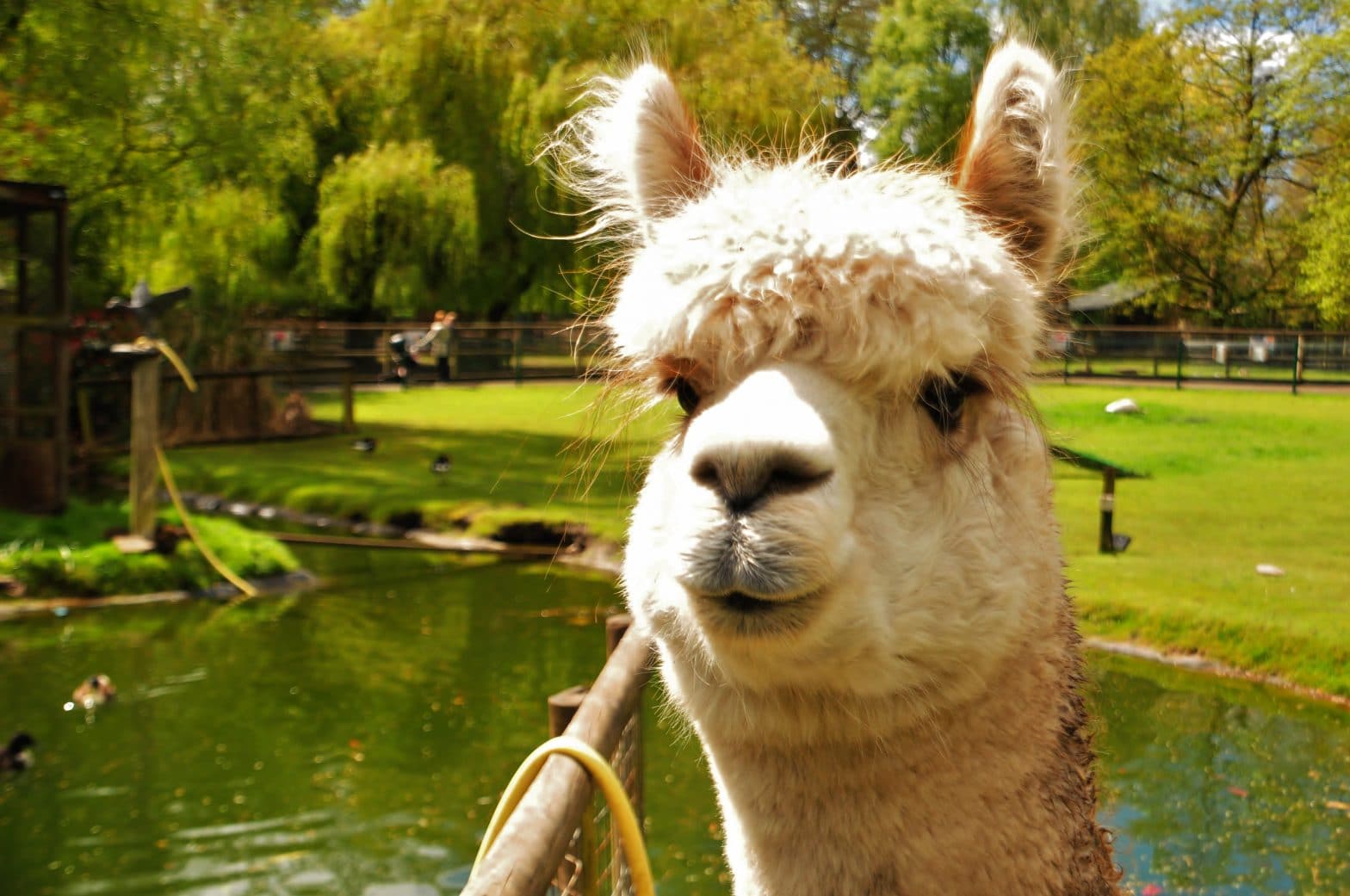 These are really popular events. When you see a free slot then book it quick!
Cost of Entry: From £30.00
children's zoo gallery!
All photo's have been taken by the very talented Darren Moston!